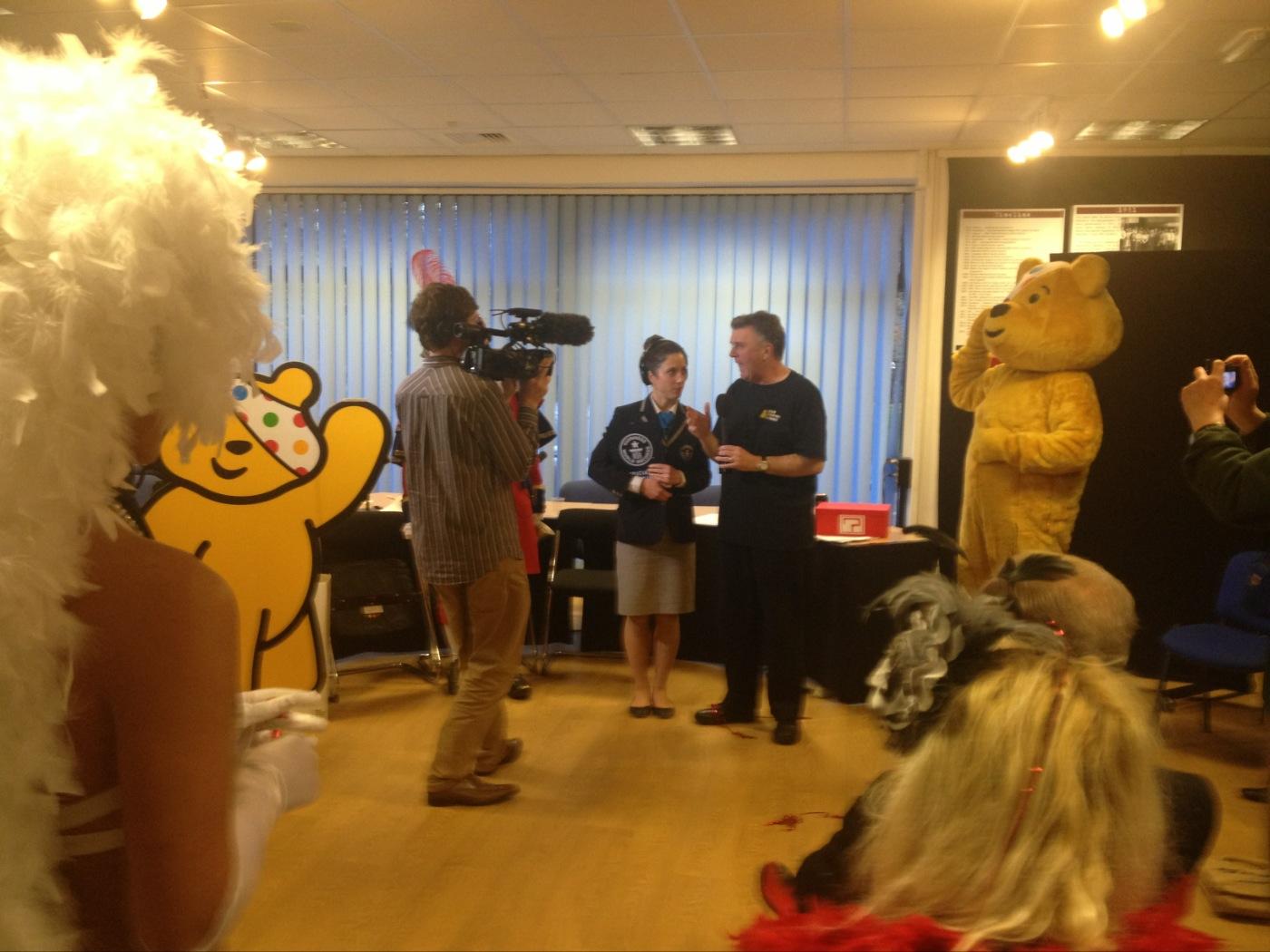 John hears the news that he's broken the world record!
I helped to break a world record today - along with almost three hundred volunteers. The star of the show was BBC Radio Lancashire's popular presenter John Gillmore who worked round the clock interviewing every single one of us to raise money for Children in Need.
Known affectionately as 'Gilly', John held 293 live interviews over twenty-four hours in the Blackburn-based studio - beating the previous record-holder's (an Italian broadcaster) total of 256.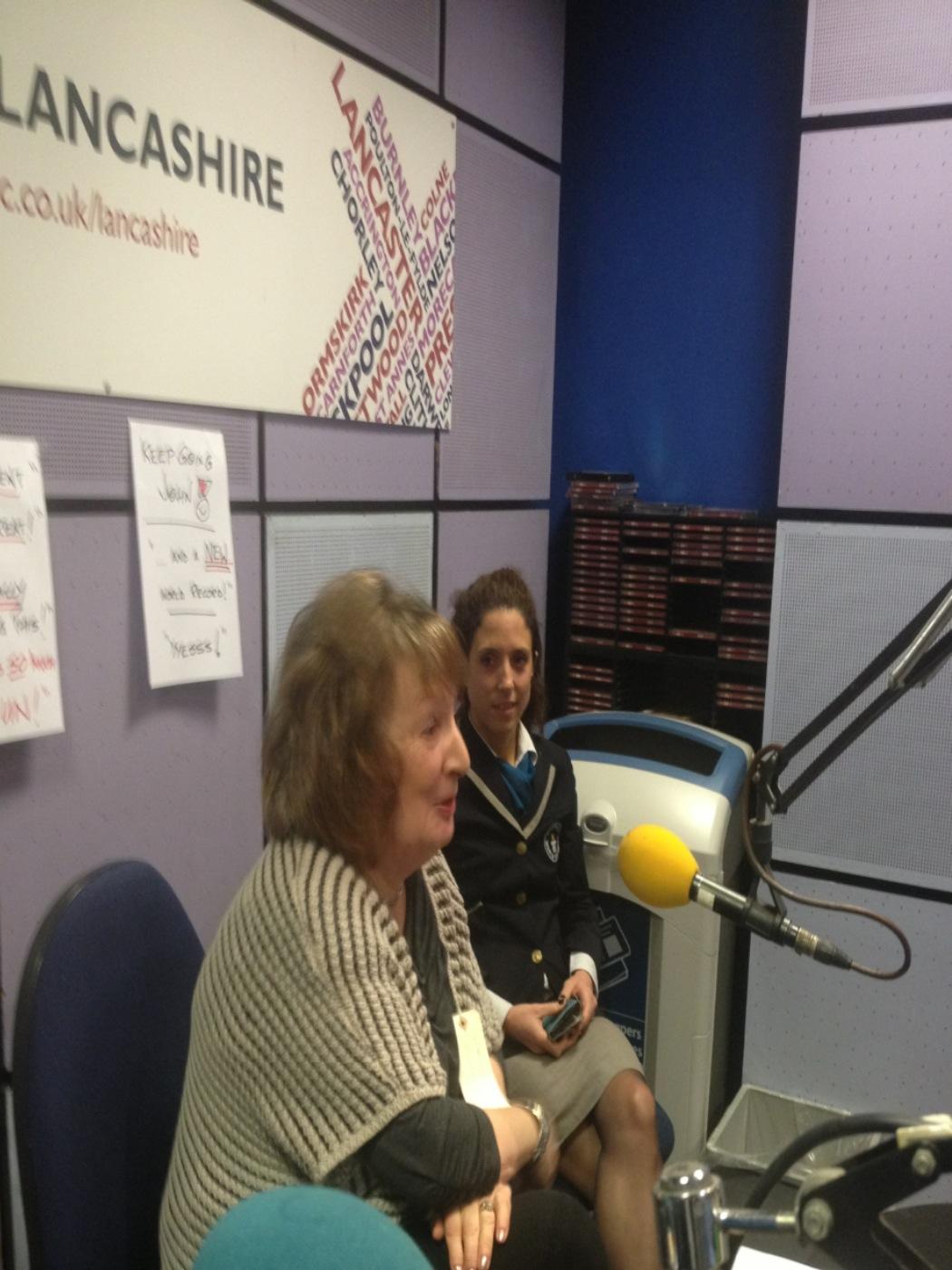 I do my bit
And what a day it was! The studio was buzzing with a carnival atmosphere that belied the serious intention behind the task. We all wore Paddington-bear type tags so that we could be easily identified and played a game of musical chairs as we gradually moved up the queue to take our place in the studio.
Just ahead of me was Dr Nick Lister, of the Lawrence House Academy and Space Centre, Fleetwood, the UK.s only school of astronomy. He was very excited about robotic space probe Rosetta's successful comet landing after 10 years work by the European Space Agency. As I watched his live interview I felt like I was witnessing a piece of history taking place.
People came from everywhere to discuss their charity work, their businesses, their successes, their plans and their achievements.
Along with a very lifelike Pudsey Bear, several animals even made it into the studio to have their moment of glory.
And then there was me, of course, talking about Baggy Pants and Bootees. All very humbling, really.
I'll be doing a book signing at Greenlands Farm Village Christmas Fair in Tewitfield, Carnforth this weekend (Saturday November 15 - Sunday November 16) from 10am-5pm. This is kindly being hosted by Carnforth-based reading group
The Bookworms
and £1 from every copy sold will go to Children in Need.
Watch this space for the final total raised by Radio Lancashire's Gillathon . And spare a thought for the unstoppable John Gillmore. I hope he's having a well-deserved rest...
Greenlands Farm Village Christmas Craft and Food Fair