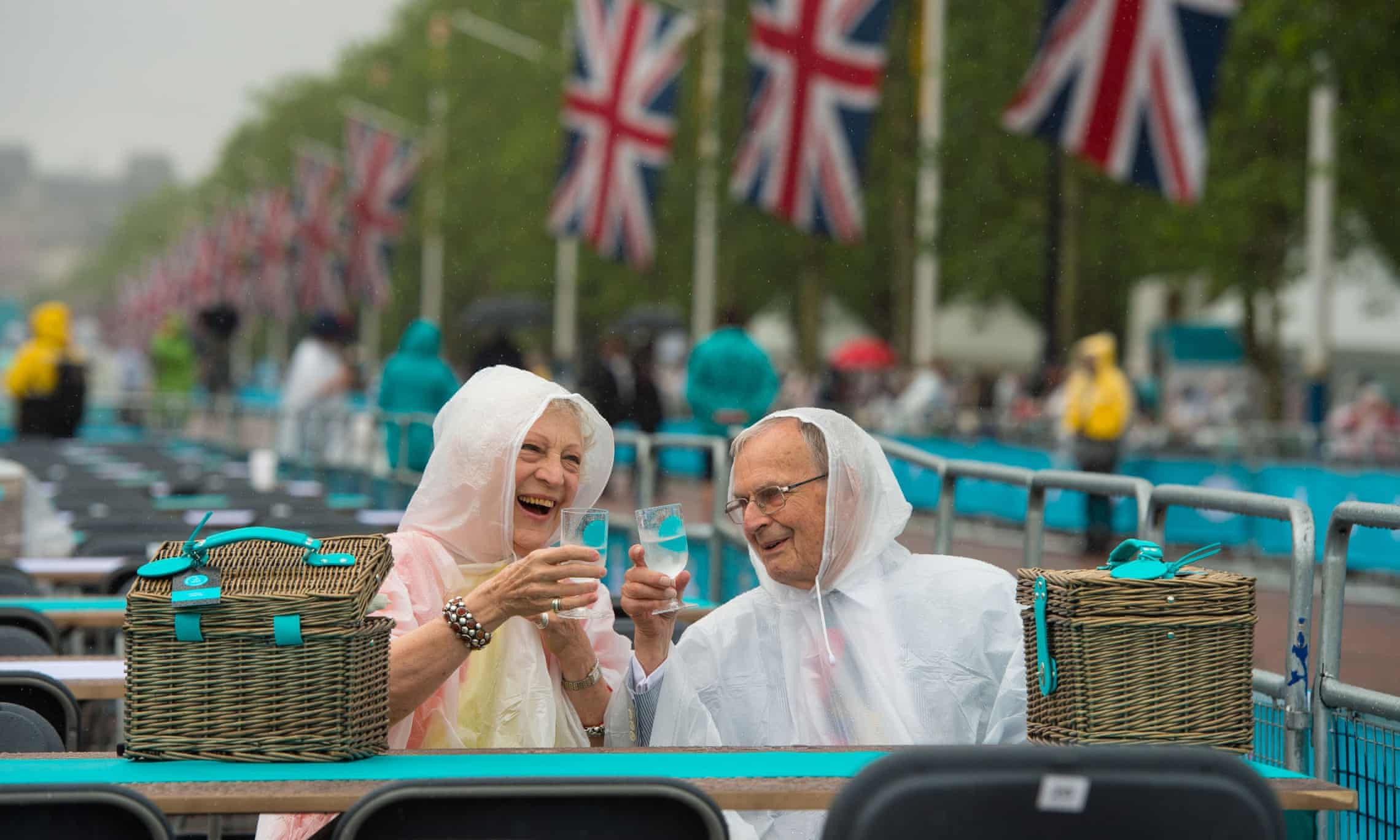 Photo courtesy of the Guardian
This delightful photo from today's Guardian newspaper sums up everything there is to know
about the Great British attitude to the weather.
Only in this country could we organise an outdoor party for more than ten thousand people, cross our fingers and hope it wouldn't rain. But rain it did. And, right on cue, everyone donned free waterproof ponchos ( umbrellas were banned for security reasons.)
The party was not over. The people showed their support for their sovereign, despite the dark skies.
And everyone, including Her Majesty, was happy.
On a recent day trip to Venice I was amused to see that it rained there, too. The gondoliers decided to down paddles, take a rest and, within seconds, everyone had run indoors.
That's me with the camera!
Where's the mop and bucket?
Dark clouds over Venice
I wonder who got it right?